Post by Callum Montana Roderick on Feb 20, 2013 23:07:20 GMT
CALLUM MONTANA RODERICK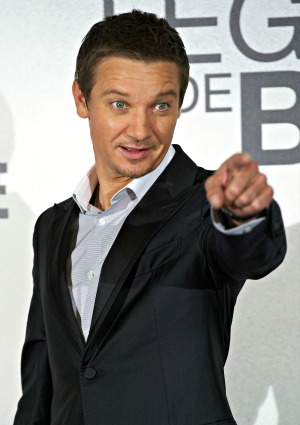 [/style]
[style=width: 85px; letter-spacing: 2px; border-bottom: 2px solid;]BASICS[/div]
FULL NAME: Callum Montana Roderick
NICK NAMES:Cal, Cally, Calico, Cal-Me-Maybe, Calamari, Calamity Jane, California Dreamin', The Rod
AGE AND BIRTH DATE: 24, April 4, 1988
SEXUALITY: Depends on the day
NATIONALITY: Canadian (sorry)
MEMBER GROUP: Offensive
[/font] [/blockquote][/blockquote][/justify]
STYLE AND APPEARANCE
HAIR COLOUR AND STYLE: Brown, short, usually mussed up a bit
EYE COLOUR: Green
BUILD: Athletic
HEIGHT AND WEIGHT: 180", 72 kg
TATTOOS: A black & white of his UK army insignia on one bicep, his old battalion insignia on the other, and a black maple leaf over his heart.
PIERCINGS: none
SCARS: A big one on his arm from busting his arm so bad it needed surgery when he was a kid. A bullet scar on his left butt cheek and a stab wound scar on his side.
ANYTHING ELSE: Nope
OVERALL APPEARANCE: Cal will gladly tell anyone: he's pretty freaking gorgeous. He's got wide shoulders, a soldier's body, and deep green eyes you could get lost in - according to him, at least. He carries himself with a swagger and never leaves his shirt buttoned up more than halfway.
Just out of habit, he's usually in his old army fatigues. He's been in the military since he was 18, so it's what he's used to. What with the apocalypse and all, he doesn't keep his uniform quite so spotless as he had to back in the day, of course, so he has a few pairs of army pants-turned-shorts for the summer, and he never bothers with that stupid hat anymore.
When he's feeling a little more relaxed (which isn't often - see "zombie apocalypse"), he'll go for something a bit simpler - jeans and a t-shirt. He's always in combat boots, though, mainly because he doesn't own anything else. Plus, they just make sense.
[/font] [/blockquote][/blockquote][/justify]
GETTING TO KNOW YOU
LIKES: Doughnuts, steak, tacos, dogs, TV, porn, reading the funnies on the john while taking a huge dump, making people uncomfortable, big guns...small guns...guns the size of your head...give 'em a twist, a flick of the wrist...stout beer
DISLIKES: Downers, people who can't take a joke (see "downers"), going more than an hour without food, sleeping excessively, cold weather - I know, I know, a Canuck who hates the cold... being unarmed
STRENGTHS: Army trained, been using guns since he was a kid, knows how to survive in the wilderness (see "Canadian"), no shortage of self-confidence, can toss popcorn in the air and catch it in his mouth with about a 90% accuracy rate
WEAKNESSES: Doesn't deal well with serious situations, quite probably has ADHD, mouths off when he really shouldn't, acts impulsively, has a habit of starting projects and not finishing them
SECRETS: Father killed himself when Callum was very young, mother drank and was borderline abusive, ran away from home when he was fifteen
FEARS: People he loves hurting themselves, being caught off-guard, letting himself think too much
GOALS: Live to see tomorrow, somehow kill more than three zombies with one shot, marry someone who knows how to cook
QUIRKS: waggles his eyebrows at anyone mildly attractive, more than a little obsessed with guns - borderline sexually attracted to them
HABITS: talking with his mouth full, cleaning weapons at inappropriate times, always has to be doing something with his hands
OVERALL PERSONALITY: There are very few things in this world that Callum actually takes seriously. Everything is a joke to him and if other people don't think it's funny, that's too bad for them. He actually enjoys making people a little uncomfortable. He likes to push others out of their comfort zones. He's also prone to picking fun at people, particularly in a flirtatious manner. No one can ever be quite sure if he's serious or not. Half the time, he doesn't even know.
When it comes to getting something important done, Cal is quite reliable. His years in the military made him efficient and effective in accomplishing tasks. It also gave him an unhealthy and obsessive affection toward firearms. He has been caught cuddling with a grenade launcher. If he or someone he knows is in danger, this fun-loving guy quickly becomes a dangerous gun-crazed lunatic that is not to be trifled with. Being in the military has also made him very organized, but not obsessively so.
It's difficult to get Callum anywhere near a serious discussion, and even more difficult to get him to participate in it. He's been through some tough things, had to deal with serious matters at a very young age. As a result, he avoids anything remotely unhappy. Cal's main method of deflection is humor, and usually that does just fine for him. Otherwise, he'll just ignore the fact that someone is unhappy. If someone were to really push him to deal with something, Cal might get angry with them and demand that they leave him be.
[/font] [/blockquote][/blockquote][/justify]
EXPLAIN YOURSELF
HOME TOWN: High Level, Alberta, Canada
WHERE WERE YOU?: London, UK
WHERE ARE YOU NOW?: Safelands
PARENTS: Father died at 35, 14 years ago. Mother would be 47, was an architect, assumed dead.
SIBLINGS: None
ANYONE ELSE?: Not anyone
PETS: Nope
COMPLETE HISTORY: Cal was born in a small town in Alberta with lots of wilderness to run around in and enjoy. Par for the course of growing up in such a rural area, he learned outdoors skills like hunting, fishing, and camping. When he was a child, those things were just for fun. Little did he know they would be his salvation later in life. His father was a deeply unhappy man for his entire life. This was compounded by his marriage to a miserable sort of woman who treated him like dirt. When Cal was ten years old, his father committed suicide. His mother made him look at the body to see what a coward his father had been.
Callum was always a bright and energetic boy, despite all odds. It was his independence that saved him, really. When things were darkest at home, he would be out in the woods, exploring or playing with other children in town. He was away from home more often than not. Following his father's death, Cal's mother took a job at an architecture firm in Britain. She had to work long hours and started drinking to deal with her stress. She was cruel to Cal, though never physically.
When he was fifteen years old, he'd had enough of her emotional abuse, and decided it was time to go off on his own. He ran away from home, hitched a ride to London, and lived in a group home for boys. They were the best years of his life. Everyone there had baggage, but so long as they avoided the issues, he was essentially living with his new best friends for three years. He was able to graduate high school, and signed on with the military with a few of his schoolmates.
Cal excelled in the military. Despite his forward and often unusual behavior, he took direction well and turned out to think very quickly on his feet. By the time of the outbreak, he had climbed to the rank of Captain. He was on the front lines when the dead rose from their graves, and though a huge portion of the British army was lost, he managed to survive with a small group of soldiers for over a year, hiding out in the country where the lower population meant for fewer zombies.
This past year, however, one of his group became ill and they left their relative safety in search of medical supplies. They were attacked by a hoard on their way toward London, and all but him and one other were killed. Cal decided to head for the Safe Lands rather than wander on his own in danger, but his friend didn't want to be restricted. They parted ways amicably, and it was with this goodbye that Callum approached his new life.
[/font] [/blockquote][/blockquote][/justify]
BEHIND THE SCREEN
ALIAS: Joohlia
AGE: 22 (so old... *cries*)
TIME ZONE: US Central
ROLEPLAYING EXPERIENCE: 8+ years
AVERAGE WORD LENGTH: 200-ish?
ROLEPLAY SAMPLE: (This is in first person, because that's how I write this character on another site, but I usually write third person.)
I freaking love pie. I mean, really, what other food had the same sort of diversity and remains absolutely delicious in almost every incarnation? You've got your fruit pies, your pumpkin pies, cream pies, pizza pies, shepherds' pies, chocolate pies, pot pies, meat pies, and a Canadian home favorite - flapper pie. Have you ever had one of those? Ugh, it's one of the things I really miss about Canada. It's got custard in the middle and this wafer-type-thing and meringue on top. It's heaven.

That day, I was happily making due with a nice cherry pie I'd picked up at a bakery in town. It was pretty damn good, I had to admit. I think the fruit was grown by some plant manipulator or something, because those cherries were freaking melt-in-your-mouth amazing. No average human could grow cherries so perfect. The crust was on the flaky side, almost too much, but I like flaky, so I was digging it. And digging into it.

See, it was my first week in Carford, and I'd been kind of on edge so far. I didn't know how these guys were, but if I were them, I'd totally be messing with me right now. I was the new guy! That's what soldiers did! I hadn't gotten an apartment yet, so I was bunking in the barracks, which wasn't so bad. One of my roommates had some raunchy gas, but he'd been out the past two days. So I was celebrating my one week anniversary in the Carford Army and the fresh air around my bunk by demolishing an entire pie, by myself, in my bed. I was about halfway through and starting to hit the wall.

I set the remaining pie to the side for a bit, to give its fallen comrades time to clear room in my esophagus, and reached for the pistol in my nightstand. It was one of the Canadian-issue ones I'd brought with me from the old base. I called her Lucy. I started rubbing at the barrel with the sleeve of my shirt, making sure she was just as shiny as could be. Never let it be said I don't treat my ladies right.
[/font] [/blockquote][/blockquote][/justify]
CREDITS
This application was made by Kat, the admin, for London's Fallen. Stealing or adapting in any way will result in frowny faces and tutting.