Post by Vanessa Prudence McAdams on Jun 16, 2012 18:49:30 GMT
Vanessa Prudence McAdams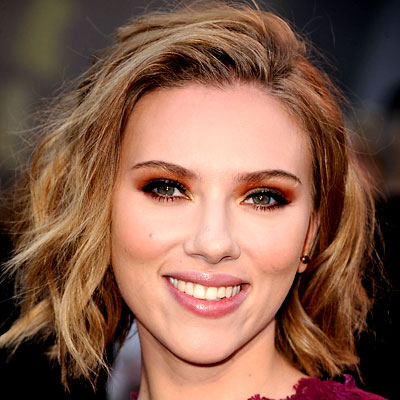 •...And she said "We are all just prisoners here, of our own device." And in the master's chambers, they gathered for the feast. They stab it with their steely knives; but they just can't kill the beast. •
FULL NAME| Vanessa McAdams.
BIRTHDAY| July 22nd.
AGE| 27.
GENDER| Female.
OCCUPATION| Psychiatrist.
SEXUAL ORIENTATION| Bisexual.
MEMBER GROUP| Medic

HAIR COLOR| Blonde.
EYE COLOR| Blue-Green.
BUILD| Svelte.
HEIGHT| 5'3.
WEIGHT| 127 pounds.
TATTOOS| Quote on ribcage.
PIERCINGS| None.
FACE CLAIM| Scarlett Johansson.
OVERALL LOOKS| Vanessa was brought up to be demure by a very conservative, religious family. She has a very feminine figure; sweetheart shaped face, with a fairly long neck and broad shoulders. She has a mole on her right cheek, and expanse of freckles across the top of her back from a sunny holiday in Majorca; a straight nose with a slight flick to it and average sized pink lips. She is fairly pale but gets a lot of sun so most would not guess. Vanessa has a few cat scratches on her arm, though they are only visible in certain lights, and a more noticable scar on her left index finger from a motorcycle fall she was in when she was 17. She has large ankles from wearing heels and ballet as a child and perfectly, clean filed nails which are only ever painted in a clear gloss. She dresses classicly - with tailored, fitted outfits and for the most part maintains a professional look, despite being in a sense - a temptress, hemlines on the knee, tops skimming her bust, but never enough that she can be considered unprofessional or blasphemous by her family; which means her rebellion was and still is mostly skin deep.

She doesn't have piercings or anything that her family can frown upon, and she wears the bare minimum when it comes to make-up. She doesn't dye her hair or have any physical tell-tale signs of rebellion despite her one and only tattoo, placed on her ribcage to prevent her family from ever finding it. The quote is taken from the song "Tears in Heaven" by Eric Clapton, and Vanessa paid to have it done after losing her 6 month old baby boy, and splitting from her fiance as a result of that. Whilst her family are aware of her Fiance, they were unaware of the fact she had a child, (Vanessa did not want them to know they had a child out of wedlock.) In getting the tattoo Vanessa was able to grieve for the loss of her child, and still carry a piece of him with her whilst being able to maintain her secret to avoid embarrassing her parents.



LIKES| Languages, Reading, Peaches, Origami, Messing about with engines & Laughter.
DISLIKES| Her parents, Mirrors, Lovebites, Pork & Lack of hygiene.
STRENGTHS| Self defence, Speaks three languages, Medical background, Passionate, Pretty good when it come to cars, Fiercely loyal & Dedicated.
WEAKNESSES| Sarcasm, Defensive attitude, Hopeless romantic, Possesive and on occasion too trusting.
QUIRKS & HABITS| Tugs earlobes, and stands on tiptoes.
OVERALL PERSONALITY|
Vanessa likes to see herself has an enigma and complicated, but she can often be pretty transparent. She has the persona she uses for work and her family, the devout catholic girl, something that sickens her but she gets a thrill from 1) fooling them and 2) rebelling against it through promiscuity, drinking and getting a tattoo. She is however wholly stable and though she hates her parents, loves her siblings and only really maintains this "character" for their sakes.

On the flipside, her "true self" is outgoing, funny and generally a likeable person with an insatiable appetite for life. She's sexually liberal and likes to live in the moment with those she trusts the most. She has a hard time trusting men in particular, not really indulging in casual sex with them because she wants to settle down and have a family one day - despite this she is incredibly flirtatious.

Vanessa can be quite cold and cruel sometimes when people cross her, and even worse to those who abuse her trust or stab her in the back completely erasing them from her life. She is unforgiving. However to those she loves and befriends she is a good ally, fiercely loyal and willing to go to extreme lengths to ensure their protection.
Deep down Vanessa is a good person and often compromises for the good of all; she is good at her job and enjoys it immensely.

HOMETOWN| Meifod, Wales.
PARENTSI| Evangeline (54) and Tudor (58) McAdams.
SIBLINGS| Yvaine (27) and Gage (18) McAdams.
PETS| Cat: Narnia
OVERALL HISTORY| Vanessa grew up in Meifod, Wales with her identical twin sister Yvaine and their parents, they were a fairly wealthy family, but lived simply due to strict Catholic parents who desired their children to be free from desires. Life was for the most part monotonous and repetitive; Wake up, go to school, go to church, volunteer her time in the community, complete homework, spend time with her family family, pray, go to bed, and then repeat again the next morning; the only change was the summer pilgrimage every year, usually to Rome but sometimes a visit to a LEDC, such a working with Missionaries in Africa.

When Vanessa was 11 her parents learned that Evangeline, her Mother, could no longer conceive. A year later, their parents adopted a two year old named Gage much to Yvaine and Vanessa's dissapointment who did not want any other siblings; however after a few months they warmed to him and by the end of the year it was hard for them to imagine a life without him. Things remained as they were until both Nessa and Yvaine were 15, and Gage 5 when their parents moved them out of Wales and to England for their Father latest Architectural project. It was here things began to get rocky.

Vanessa attended a non-catholic school and fell in love with the sciences, eventually opting to study them for her A-levels and found herself becoming incresingly dissassociated from the Church and as a result her family for a short time. She began to resent them and by the end of her Alevel's was barely living at home anymore; though her relationship with her siblings were repaired. Vanessa moved to London to study Psychiatry at UCL and because she was not studying traditional medicine the relationship with her parents blossomed, despite the fact that Vanessa no longer considered herself - if she was being honest- Catholic, or religious at all. She passed her Degree, going on to do a Master's and PHD, working in the shadows of renowned Psychiatrist and Psychologists alike. It was around this time that Vanessa met Gabriel a very well known doctor at UCL significantly older than her, who became her eventual Fiancee and Father or her child.
After the proposal, Vanessa gave birth (2010), and things work well for a while. She planned on telling her family she adopted her son, Matthew and then get married. Things began well and Vanessa and Gabriel initiated their planning of their wedding, however on one particularly stormy evening Gabriel noticed their son Matthew was having trouble breathing and suggested monitoring him over the night despite Vanessa's insistance to take him to the Hospital; desperate to avoid another arguement she agreed to stay at home and watch him over the night. Vanessa took the first ship, never once closing her eyes of leaving Matthews side; reluctantly she switched over with Gabriel and settled down to sleep. Having not slept well for the past couple of days she slept through her alarm and woke around 9am, rushing into Matthew's room, she found Gabriel asleep and Matthew... Hadn't made it through the night.

After the loss of their child, Vanessa found that she could not forgive Gabriel for not supporting her wishes to take him to the Hospital and after a few months of counselling sessions, and heated arguments and tears they parted ways.
At first Vanessa threw herself into work, but working in the same hospital as Gabriel was a constant reminder of Matthew, and she eventually threw in the towel, investing in opening her own Psychiatric Practice. As an outlet for some of her grief she also gets a tattoo in remembrance of her son seeks help to deal with her grief in a private setting, even visiting a Psychiatrist herself to express her loss because she cannot share this with her family.



-ZOMBIE OUTBREAK-




YOUR NAMEI|
Chlo
AGE|
18
EXPERIENCE|
2 Years
WHERE DID YOU FIND US?|
RBV
AVERAGE WORD LENGTH?|
Varies